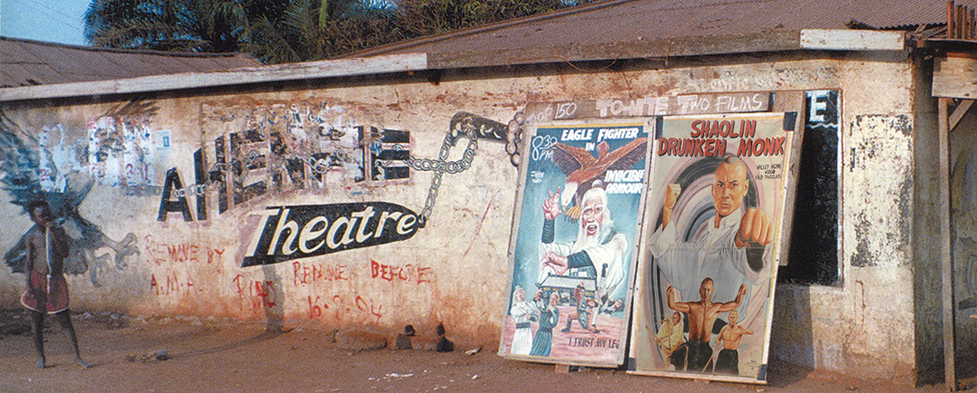 HONG KONG KUNG FU CINEMA
The globalization of Chinese martial arts was fueled by the explosion of kung fu cinema in Hong Kong after the 1950s, with the "golden age" of kung fu cinema beginning in the late 1970s. While this unique form of cinema was originally geared towards the Chinese audience, it quickly took on an international dimension, and became an iconic expression of Chinese culture. This global development that began as an extension of kung fu cinema was more of a pop culture than a sport, and for most kung fu practitioners the real and the fictive worlds of Chinese martial arts remain conjoined.
Interactions between traditional kung fu practice and these cinematic representations began with Lingnan Hung Kuen. Lau Zaam, one of Lam Sai Wing's students, was the first actor to be cast in his master's role, thus bringing something of the "real kung fu" into the world of make-believe. Building on his legacy, Lau Zaam's son, the legendary kung fu actor, choreographer and director Lau Kar Leung took Hong Kong kung fu cinema to new heights in the 1970s and 1980s.

GOLDEN AGE OF PAINTED FILM POSTERS IN GHANA
In the mid-1980s, a mobile cinema tradition was born and world cinema was brought to the back roads and byways of Ghana carried around by local showmen. Kung fu classics made their way from village to village on video cassettes, played on a 20-inch TV monitor and powered by a portable generator. As a consequence, from ~1985 until 2000 a unique "golden age" of hand-painted kung fu movie posters appeared in Ghana – unique visual narratives that were created solely for the local movie viewing audience. These eye-catching posters, announcing the arrival of a movie in the villages, were painted on cotton canvas, often utilizing recycled, locally woven 50 kg flour sacks.